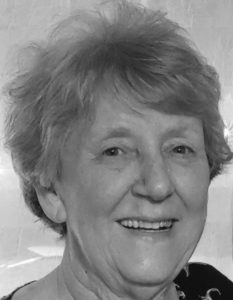 Patricia Mayhew Stewart, beloved wife, mother, grandmother, sister, and friend, was called home on Saturday, August 6, 2022, surrounded by her family and loved ones.
Pat lived a life full of love, kindness, and laughter. To her family, she was the everlasting caretaker, kitchen queen, and feared card shark. To her friends, she was the one who always offered good advice and a shoulder to lean on.
Most will remember Pat as a culinary genius — this woman could cook. From homemade rolls to cherry yum yum, making food for others was her love language, and there were never any leftovers.
To her grandchildren, she was Gamm and Grandma. Pat was devoted to Sarah (Reavis), Jada, and Jasmine (McHargue). She always putting their needs first and helped raise them to be strong, independent, and loving.
To her children, Susie McHargue (Jamie), Deborah Ann Reavis, and John Paul Stewart, she was their heart. To Paul, her husband, she was a constant light, one that will never go out.
The services for Pat will be private. Her family will have a memorial service and a family get-together later.
The family would also like to say thank you to everyone who came to visit her and special thank you to Dr. Scholar and staff, and Gordon Hospice House of Statesville who provided patient and loving care in her last days.
Troutman Funeral Home is serving the family.