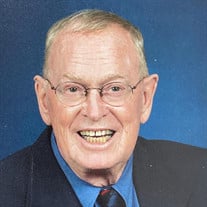 It is with great sadness that the family of Robert Lacy Stone Jr. announces his passing on Tuesday, June 14, 2022, at the age of 90 years.
Bob was born on May 10, 1932, in Robeson County, N.C., to the late Lacy and Rochelle Stone.
Bob graduated from Maxton High School in 1951. He received a basketball scholarship to East Carolina University but missed home so much he left school. He then joined the U.S. Army and served from 1954 to 1956 and was stationed in Germany. Bob returned home and attended Presbyterian College on a full basketball scholarship and graduated with a Bachelor of Arts in 1959. In 1960, he started teaching at Harmony High School until 1978. He also spent those years coaching basketball and baseball at Harmony High school. He then received his Master's Degree in Education in 1964 from East Carolina University. Bob continued his teaching career at North Iredell High School from 1979 to 1988. He retired from Iredell-Statesville Schools in 1988 but continued as a substitute teacher at West Iredell High School until 1992.
Bob was a member of Harmony Methodist Church, where he contributed to the church when he was able. He enjoyed spending time at church with his fellow Christian brother and sisters. Bob was a fun-loving person who loved to gather with his family and share funny stories of their escapades through the years. Bob was a giving person and would stop to pick up someone walking down the road when they needed a ride or literally reach into the hall closet and give someone a coat if they needed it. His years of coaching basketball were some of his favorites, and he still has a special bond with many of the players he coached. His love of basketball continued through his devotion to watching the Carolina Tarheels over the years. His other passion was lake and pier fishing. He spent much time with his family at his brother's dock catching crappie or on the pier fishing for spot with the family in which there was never a dull moment, even if the fish weren't biting. Though Bob loved spending time with his larger family, his ultimate devotion was to his late wife of over 62 years, Betty Jane. They held a special connection and always were seen together, no matter what they were doing. His easy-going nature, friendly smile, and easy banter made everyone feel comfortable, welcome, and valued.
Those left to cherish Bob are his brother, Arnold Stone (Pat), sister Joanne Bracey, daughter, Traci Stone Haqq (Ken), his twin granddaughters, Sage and Sidney Haqq, and numerous nieces, nephews and great nieces and nephews.
A Celebration of Life for both Bob and Betty Jane is planned at 11 a.m. on Saturday, June 25, at Harmony United Methodist Church. The family will receive friends after the celebration.
The Stone family wishes to thank our friends and the community for their gracious love and support. For those wanting to make a donation in Bob's honor, please consider Hospice and Palliative Care of Iredell County as they were instrumental in the care of Bob.
Online condolences may be made to the family at www.nicholsonfunerals.com.
Nicholson Funeral Home is serving the family.