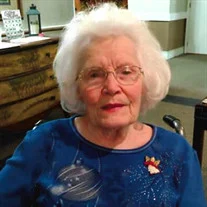 Ruth Brotherton Williams, 88, of Union Grove, N.C., died Wednesday, June 15, 2022, at Iredell Memorial Hospital.
She was born in Iredell County on January 23, 1934, to the late John Edward Brotherton and Cleo Sprinkle Brotherton. She was also preceded in death by her husband, GW Williams; an infant son, Barry Joe Williams; a brother, John Hal Brotherton; three sisters, Gay Stevenson, Sue Brotherton, and Louise Brotherton; a brother-in-law, Mansfield Ball; two nieces, Gloria Byers and Teresa Pearson; and three nephews, Joey Ball, Terry Ball and Jim Campbell.
Ruth was a graduate of Central School. After graduating she moved to Washington, D.C., and worked for the FBI in the fingerprint division. She retired after more than 34 years from F.W. Woolworth Company in the Human Resources department.
Those left to cherish her memory include two sisters, Geraldine Ball and Joan Forsyth (Lenual); sister-in-law, Dolores Brotherton; brother-in-law, John Stevenson; nieces, Laura Campbell, Audrey Ketchie (Steve), Susan Gatton (Mark), Debra Coffey (Tim), Barbara Forsyth, and Carol Ball; nephews, Jerry Ball (Doris), Leonard Forsyth, Danny Byers, and Drew Pearson; and several great nieces and great nephews.
A Graveside Service will be held at 11 a.m. on Monday, June 20, 2022, at New Prospect Baptist Church Cemetery with Rev. Josh Byrd officiating.
A very special thanks to One West Skilled Nursing at Iredell Memorial Hospital for the love and care given to Ruth during her time there.
The family requests that no flowers be sent, but memorials be made to Hospice and Palliative Care of Iredell County, 2347 Simonton Road, Statesville, NC 28625 or to New Prospect Baptist Church, 509 Prospect Rd., Statesville, NC 28625.
Nicholson Funeral Home is honored to be serving the Williams family.