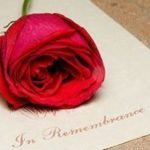 Shari Elaine Brawley, 78, of Mooresville, N.C., passed away on Saturday, December 3, 2022.
She was born on December 16, 1943, in Iredell County, N.C., to the late Thomas and Eva Knox Brawley.
Mrs. Brawley loved her dog and all animals. She enjoyed her time spent with her friends and caregivers and hearing all of their stories, particularly cat stories. She would laugh about the simple things of life. Although she was tough and feisty when she needed to be, she was also sweet and loving on the inside.
In addition to her parents, she was preceded in death by her brother, Tom Brawley.
No services will be held at this time.
Cavin-Cook Funeral Home & Crematory, Mooresville, is serving the family and friends of Mrs. Brawley. Condolences may be made to her family at www.cavin-cook.com.