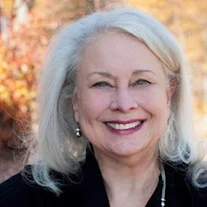 Sharon Ellinwood Law was born on August 12, 1947, and she entered the presence of her Lord on November 29, 2022. Sharon was born and reared in St. Petersburg, Fla., and was the second of five children and oldest daughter of Eugene Carroll Ellinwood and Helen Bernice Claville.
Sharon came to saving faith in Jesus Christ at an early age. She poured her life into her faith in God, family, and friendships, always lending a helping hand to everyone she met. Her selfless, caring sensitivity to the needs and feelings of other people typified her life as she extended gentleness, generosity, hospitality, aid, encouragement, a positive spirit, and love above all else.
On December 5, 1964, Sharon and James B. Law Sr. (Jim) were married. Over their nearly 58 years of marriage, they had four children, thirteen grandchildren, and five great-grandchildren with two more on the way. Their family has grown and flourished over the years and includes a pastor, a missionary, a nurse, an engineer, a construction worker, an electrician, a photographer/HR director, and successful entrepreneurs in a family-owned business. In October 2002, Jim and Sharon moved to North Carolina and partnered with their son Greg and his wife Katy to begin Sweet Dreams Mattress Inc. For the next twenty years, they would be a part of this growing and successful business built on prayer, love for Christ, and love for the community.
Sharon Law was preceded in death by both her parents and her sister, Renee Ellinwood.
She is survived by her husband, James B. Law Sr.; her son, James B. Law Jr. and his wife Gwynne; her son, Bryan D. Law and his wife Lisa; her daughter, Kathryn A. Gaus; her son, Gregory A. Law and his wife Katy; her grandchildren, who affectionately called her "Nana", Lydia Miller, Naomi McGalliard, Daniel Law, Miriam Rogge, Nathan Law, Esther Law, Samuel Law, Macy Law, Matthew Gaus, Hannah Gaus, Kayla Gaus, Jonathan Law, and Casey Law; and her great-grandchildren, Raya Miller, Micah Miller, Elia Miller, Theodore "Teddy" McGalliard, and Esme Law. Sharon is also survived by her brother, Stanley Ellinwood and his wife Barbara "Babs"; her sister, Denise McPherson and husband Alex; and her sister, Gaye Robin Ellinwood, along with nieces and nephews.
The family would like to thank the exemplary staff at Novant Health Presbyterian Medical Center, and they wish to express a special word of appreciation to Dr. Patricia Kropf for her attentive and compassionate medical care.
A time of visitation will be held Sunday, December 4, from 1 to 2:30 p.m. at Troutman Baptist Church in Troutman, N.C. The funeral service will begin at 2:30 p.m. and will be led by her son, Dr. James B. Law Jr. and Pastor John Stevenson.
The funeral service will be offered through Livestream on the Troutman Baptist Church YouTube channel.
In lieu of flowers, donations can be made to the following causes which were dear to Sharon: Hospice & Palliative Care of Iredell County, 1325 Mecklenburg Hwy., Mooresville, NC 28115; Troutman Baptist Church, P.O. Box 275, 305 Perry Road, Troutman, NC 28166; and Advance International, P.O. Box 2354, Brandon MS 39043 (A ministry aimed to train pastors globally with little access to education.)
Cavin-Cook Funeral Home and Crematory, Mooresville, is serving the Law family. Condolences may be sent to the family at www.cavin-cook.com.