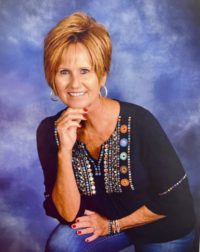 Sharon White Galliher, 67, of Union Grove, N.C., passed away Monday, September 19, 2022 at her home. She was born June 17, 1955, to Claude White and Gladys Clark.
Sharon was preceded in death by her parents, Claude and Gladys, as well as a brother, Johnny White.
Those left to cherish her memory are her husband, Dennis Galliher; daughters, Michelle Hix (Matthew), and Kari Lackey (Shaun); grandchildren, Riley Wiedenmann (Will), Scout Hix, Colt Lackey, and Sage Lackey; and a sister, Linda White Hopper.
Sharon graduated from North Iredell High School. She was also a member of Mount Vernon Baptist Church. Her favorite things to do were to go to the beach and spend time with her family.
Services for Sharon are being held Saturday, September 24 2022, at Mount Vernon Baptist Church. Visitation is from 2 to 4 p.m., with a service to begin at 4 p.m.. Burial will follow in the church cemetery.
In lieu of flowers, the family has requested donations be made to The Gideons.
Bunch-Johnson Funeral Home is proud to be serving the Galliher family.