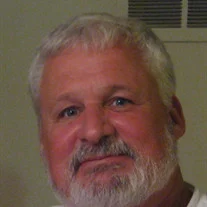 Steven Adrion Blaney, 69, of Mooresville, N.C., passed away on Saturday, November 26, 2022, at home surrounded by family.
Steven was born in Charleston, S.C., on January 15, 1953. He was preceded in death by his parents, William Adrion Blaney and Jackie Blaney Mazzell.
He moved to Charlotte and met his wife, Karen Strong Blaney. He is survived by his wife of 42 years and his beloved son, Brandon Keith Blaney. He and Karen are members of Mountain View Baptist Church.
Steven attended schools in Charleston, S.C. He was a radiator mechanic and welder. He retired from Tube Specialties / Nelson Global Products, where he served as a liaison at Freightliner in Cleveland, N.C. He loved Classic cars and could often be found rebuilding or tinkering with cars in his garage/shop. He was an avid saltwater fisherman.
Visitation will be Saturday, December 3, 2022, at Liberty Baptist Church, 171 Johnson Dairy Road, Mooresville, NC 28115 at 11 a.m. followed by funeral services at 12 noon.
He is also survived by his siblings, Kathryn Blaney Abernethy (Earl), Michael Allen Blaney (Lisa), and Lisa Diane Blaney; his godson Robert Ensminger; his in-laws, John Gary Strong and Juan Mock Strong; his brother-in-law, John Strong (Linda); several nieces and nephews; several great nieces and nephews; and other beloved family members.
In lieu of flowers, donations made to Mountain View Baptist Church, 5045 East Maiden Road, Maiden, NC 28650 will be appreciated.
Cavin-Cook Funeral Home, 494 East Plaza Drive, Mooresville, N.C., is serving the family.