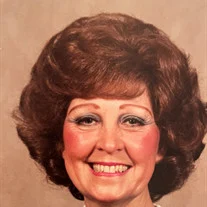 Sue Atwell Beam, 86, passed away peacefully in her home on October 7, 2022, surrounded by her loving family. Sue was born July 27, 1936, in Mooresville, N.C., to Henry and Mary Atwell and grew up in the Mooresville/Davidson area.
She is survived by sisters Marie Walkup (Harold Walkup) of Fayetteville and Shirley Christy (Frankie Christy) of New London.
She married Robert Bruce Beam Jr. in 1954, and they remained married until his death in 1992. They had three children together, Robert Andrew (Andy) Beam of Statesville, who preceded her in death, Kathy Beam of Davidson and Lorie Beam (Rhonda D'Urso) of Raleigh.
Sue retired from GSK (Glaxo Smith Kline) after years of professional service while still holding down the traditional duties of supermom. She was a loyal and dedicated mother, and in her later years enjoyed being doted on by her daughters and extended family. She was always ready to head to the beach or for any adventure traveling and dining out with family and friends. She loved church and singing hymns with her sisters and others at family reunions. Her family brought her much joy. She cherished her daughters and embraced every minute with them. It was that love and the support from family and friends that gave her tremendous strength in these last years.
We are so appreciative of the outstanding support we received from mom's caregivers and Hospice Transitions LifeCare of Raleigh. Donations can be made to Hopewell Baptist Church of Davidson, N.C., or Transitions Hospice of the Triangle.
A funeral service will be held at 2 p.m. on Thursday, October 13, 2022, at Hopewell Baptist Church in Davidson with Rev. Sammy D. Pierce officiating. Interment will follow the service in the church cemetery. The family will receive friends following the interment in the church fellowship hall.
Support for the family is being provided by Cavin-Cook Funeral Home in Mooresville, N.C.