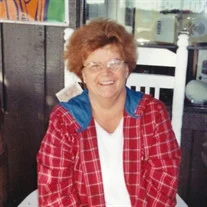 Lonja SaFree Smith Joyner, 75, of Statesville, N.C., passed away July 15, 2023, at Autumn Care in Statesville after an extended illness. Lonja was born November 15, 1947, in Iredell County to the late Lonnie Grady Smith and Hazel Irene Renegar Shaw.
Lonja attended Horizon Church in Statesville and worked as a Textile Worker.
In addition to her parents, she was preceded in death by her husband David Lee Joyner; one son, Timothy Edwin McGinnis; one daughter, Jackie Gabriel; and three sisters, Barbara Jean Smith, Kay Frances Green, and Margaret Carol Oswalt.
Those left to cherish her memory include one twin sister, Sonja Jenkins and husband Perry of Statesville; four grandchildren, Atonia McGinnis, Quentin McGinnis, Christopher Jackson, and Lindsey Pierce; and numerous great-grandchildren.
Arrangements will be announced at a later date.
Chapman Funeral Home is serving the Joyner Family.