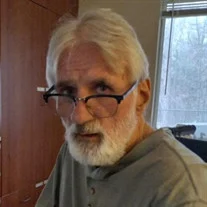 Charles Lane Toureen, 70, passed away Wednesday, January 4, 2023. He was born June 29, 1952, to Mr. Lane Toureen and Mrs. Elaine Toureen in Denver, Colo.
Chuck worked as a respiratory therapist for over forty years. During this time, he met Pamela Hilderbran. They were together for 25 years. Chuck loved football; his favorite team was the Denver Broncos. He also loved his two dogs, Chip and DeeDee.
Mr. Toureen was preceded in death by his parents, Mr. Lane Toureen and Mrs. Elaine Dejaynes Toureen.
He is survived by his girlfriend, Pamela Hilderbran of Statesville, N.C.; brother, Todd Toureen (Lorraine) of Arvada, Colo. ; sister, Denise "DeeDee" Wenk (Jeff) of Lakeland, Fla.; daughter-in-law, Amy Bevis (Lee) of Statesville, N.C. ; granddaughter, Haley Bevis; grandson, David Bevis; nieces, Brittney West and Victoria "Tori" Higdon (Kenny); and nephew, Kyle Toureen.
The family will hold a private memorial service at a later date.
Nicholson Funeral Home is serving the family.