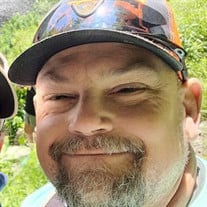 Christopher VanDarren Davis, 48, of Statesville, N.C., died Tuesday, January 10, 2023, doing one of the things he loved best, tending the baseball diamond at South Iredell High School.
He was born on July 2, 1974, in Davie County, N.C., to Brenda Hines Davis and the late Danny Davis.
Chris loved baseball and all things related to baseball. He coached for many years and was a wonderful role model to the young men, teaching them not only the game but also many valuable life lessons. He loved watching Leah play sports and enjoyed watching Cullen play and Maddie cheer. He loved the outdoors, hunting, cutting grass, and working in the yard and on the baseball field. He loved and respected his big brother, Gary. Chris loved hard and his family was extremely close with all of them.
Despite health issues, he never complained. He was a giver, always returning ten times over what was taken from him. He loved his Lord and will be missed by all who knew and loved him.
In addition to his mother, those left to cherish his memory include his wife of over 23 years, Misty Reavis Davis; daughter, Leah Hope Davis (Austin Cope); brother, Gary Davis (Melissa); niece, Maddie Gale Davis; nephew, Cullen Davis; father and mother-in-law, Larry and Gabie Reavis; mother-in-law, Sharon Keller; sister-in-law, Lori Reavis; step-sister-in-law, Royale Rand; and many special cousins, friends and loved ones.
A Celebration of Life Service will be held Sunday, January 15, 2023, at 3:30 p.m. at Beulah Baptist Church with Rev. Brian Burgess officiating. The family will greet friends from 2 to 3:30 at the church prior to the service.
In lieu of flowers memorials may be given to South Iredell Baseball, c/o South Iredell High School, 299 Old Mountain Road, Statesville, NC 28677.
Nicholson Funeral Home is honored to serve the Davis family.