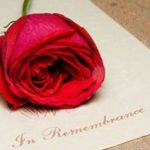 Glenys Ann Callicutt Readling entered eternity on January 3, 2023, surrounded by family and her beloved dog, Megan, after several months of declining health. She was born on July 13, 1941, to the late James Hobert Callicutt and Dolly Dancy Callicutt.
Glenys grew up in Huntersville and Belmont before finally settling in Mooresville. She showed an aptitude for secretarial skills in high school and was the hardest worker one would ever meet. She could type 100 words per minute with no errors and could operate a 10-key just as fast. She was ambidextrous and knew shorthand as well. Glenys worked a variety of jobs in her lifetime and always wound up doing so much more because she was so talented. She worked at General Time, Johnson Motor Lines, Home Loan and Finance, Reeves Brothers, Paula Payne, Sullair, and Ingersoll-Rand, where she finally retired after 20 years as an International Traffic Specialist.
Perhaps her most important role was that of being a mother and then a grandmother. As her grandson once bluntly put it, when refused a toy, "Grand-mommy will buy it for me," and she would. If it was within her power, her family would have it. No expense was ever spared. You never doubted that you were loved by Glenys. If anyone was ever meant to be a mother or a grandmother, it was her.
Glenys was a wonderful cook and could make anything. Her potato salad and chicken tetrazzini served many an office party and family gathering. Her Thanksgiving turkey resembled the cover of a magazine, and her sweet tea could not be matched. A woman of the 70s, all her dishes were always served in coordinating Tupperware containers as well!
She loved her family and her God, and she loved to laugh. She always had an inappropriate joke when the situation called for it and sometimes when it did not. She loved pets, especially Collies and rescue animals, but she wouldn't turn down any animal that managed to show up on her doorstep. She had a soft spot for kids and animals and the quickest way to earn "The Wrath of Glenys" was to be mean to one of them in her presence.
She is survived by her son, Robert Lee Readling Jr. (Laura), and grandchildren, Elana, Lucas, and Robert Lee "Robbie" Readling III; her partner in life of over 30 years, David Keith Manriquez; and his daughters, Keisha, Melissa and Felicia; sister, Ilene Callicutt Holt; nieces/surrogate daughters, Rita Allen Roach, (who was her caretaker for the final months of her life), Sharon Denise Allen; and her beloved Chihuahua, Megan, and a smattering of great nieces, and nephews.
Our hearts are broken but we rejoice knowing she is at peace, present with her Lord and Savior Jesus Christ. No doubt there is a reunion in Heaven that we can only imagine.
If you would like to send a memorial in Glenys' memory, please send it to, Collie Rescue of the Carolinas, P. O. Box 1313, Kernersville, NC 27285 (www.collierescue.net).
Cavin-Cook Funeral Home & Mortuary, Mooresville is serving the family.