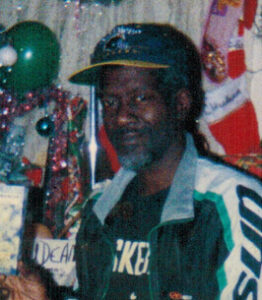 Mr. David Edward Hargrave was born in Queens County, N.Y., on August 3, 1948. He was son of the late James Edward Hargrave and Mildred Constance Jackson. He departed this life on Friday, October 13, 2023, at his residence.
He was married to Claudean Dalton Hargrave, who survives. David was preceded in death by a daughter, Kristal Hargrave; his brother, James Hargrave; his sister, Sandy Prater; a sister-in-law, Cynthia Ann Polk Wilson; and a special friend, Edward Hamilton.
He was a graduate of Martin Van Buren High School in New York. He had a variety of interests, including fishing and basketball. His two favorite songs were "The Art of Moving" and "It Takes Time." David will be truly missed.
He leaves to cherish the memory of his life his wife, Claudean Hargrave of the home; four sons, Derrick (Coni) Hargrave of Newton, Conover, Darris Hargrave, Marquis Burnk and Darryel, all of New York; foster son, Marcus T. Byers and Johnny Gregory, both of Statesville; one sister, Patricia Johnson of Atlanta; in-laws, Terry Wayne Dalton and Charles (Denise) Polk, and Marilyn J. Polk, Sharon (Greg) Tomlin, all of Statesville; a host of grandchildren, aunts, uncles, nephews, nieces, cousins, other relatives and friends.
Rutledge & Bigham Funeral Home is serving the family.