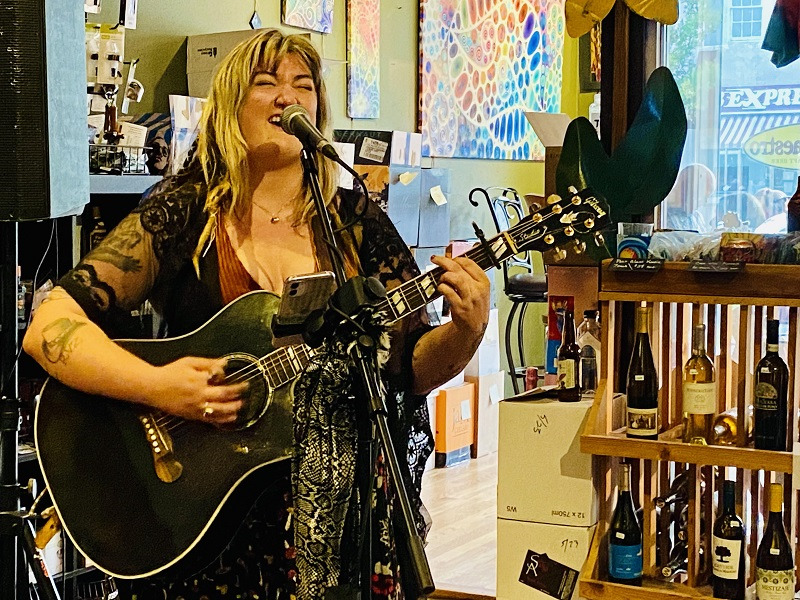 FROM STAFF REPORTS
Fans gathered at nearly two dozen local bars for official watch parties Tuesday night to watch Statesville's favorite Honky Tonk Hippie, Dani Kerr, audition for "America's Got Talent" on NBC.
It was a tear-filled audition at first, as judge Simon Cowell halted Kerr's first song to ask her to start again with a new selection. Kerr did — choosing her original "November" — and blew the judges and crowd away.
With judges Heidi Klum and Howie Mandell comparing her to the likes of Stevie Nicks and Dolly Parton, Kerr, who attended West Iredell High, was unanimously voted on to the next round.
"Your voice is so distinct," Cowell said. "You have a beautiful voice … You have one of my favorite voices this year."
As her audition began, Cowell asked if Kerr was feeling confident in what was clearly a nerve-racking situation.
"When I was little, I never thought I would even have the courage to sing in front of one person, and it's just so crazy to be here. This is a dream come true," she told the panel of judges.
Kerr, 23, is well-known on the local music scene for her unique blend of soul and rock.
"My motto is, I'm gonna bring soulful rock back into play, try to keep that flame alive, keep it lit, keep it going forever," Kerr wrote in a bio on her website.
Kerr has faced her share of struggles, including periods of homelessness during high school. Those experiences, she wrote in her bio, "gave me a lot of strength and power, having to go through that. I think that's really helped my music. I feel thankful for the bumpy road that has led me here."
LEARN MORE
To learn more about her music and what's next for Kerr, visit www.danikerrmusic.com.