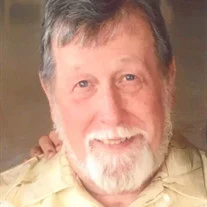 Donald Lee Vail, 81, of Cleveland, N.C., passed away on Wednesday, January 11, 2023. He was born on May 13, 1941, in High Point, N.C., to the late Wilbur and Blanche Harbin Vail.
Donald retired from Ft. Worth Carriers after many years of truck driving. He enjoyed working on his cars, watching NASCAR and boating on the lake. Mostly, he loved spending time with his friends and family, and especially his grandchildren. They were his pride and joy.
He is survived by his daughters, Melissa Howard and husband Tim of Cleveland, N.C., and Kelly Vail Bolick of Statesville, N.C.; mother of his children, Nancy Vail; sisters, Ann Tucker and husband David of Brevard, N.C., Joani Ramsey and husband Mark of Charlotte, N.C., and Debbie Hansley and husband Eddie of Conway, S.C.; grandchildren, Tyler Howard and wife Willow, Caleb Howard and wife Karie, Deven Bolick, and Alyssa Bolick; and great grandchildren, Xavier Howard, Sylas Howard, Mason Howard and Lee Bolick.
A graveside service will be held at 2 p.m. on Monday, January 16, 2023, at Oakwood Cemetery, Statesville, with Pastor David Tucker officiating.
The family will receive friends prior to the service from 12 noon to 1 p.m. at Cavin-Cook Funeral Home, Mooresville.
Cavin-Cook Funeral Home & Crematory is serving the family.