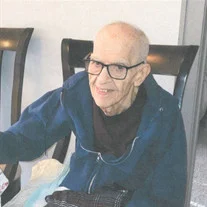 Gerald Joseph Pagano, 92, of Mooresville, N.C., passed away on Saturday, December 31, 2022.
He was born on June 27, 1930, in Brooklyn, N.Y., to the late James Ignazio Pagano and Anna Troiano Pagano. Mr. Pagano was a veteran serving in the U.S. Army.
In addition to his parents, he was preceded in death by a brother, Jack Pagano.
He is survived by his wife, Maryann Arcuri Pagano; daughters, Marianne Pagano and Geraldine Pagano-Piacente (Harry Eggolt); and sister-in-law, Anita Pagano.
A graveside service will be held at 11 a.m. on Monday, January 9, 2023, at the Salisbury National Cemetery.
Cavin-Cook Funeral Home & Crematory, Mooresville, is serving the Pagano family. Condolences may be made to the family at www.cavin-cook.com.