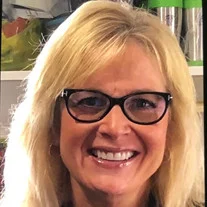 Lisa Lynn Kleinhans, 58, of Mooresville, N.C., passed away on Sunday, January 1, 2023, at UNC-Rex Hospital in Raleigh, N.C. She was born on September 4, 1964 in Cleveland, Ohio, to the late Jack Raymond Kleinhans and Astrid E Schmidt Kleinhans. Lisa was employed with De Rigo REM Eyecare.
She is survived by her life partner, James McNaughton; children, Ryan Trevathan (Brittney), Reid Trevathan, and Rachel Trevathan; brothers, Jack Kleinhans (Debbie) and William "Bill" Kleinhans; half-sisters, Diane McClain and Christine Stanfield; her cat, Ricky; her angel fish, Bruce and Mabel; and grand-dog, Andie and grand-cat, Hazelnut.
A Celebration of Life will be held from 5 to 8 p.m. on Friday, January 20 at Cavin-Cook Funeral Home.
Memorials may be made to a no kill animal shelter of donor's choice or American Cancer Society, P.O. Box 11796, Charlotte, NC 28220.
Cavin-Cook Funeral Home & Crematory, Mooresville, is serving the Kleinhans family. Condolences may be made to the family at www.cavin-cook.com.