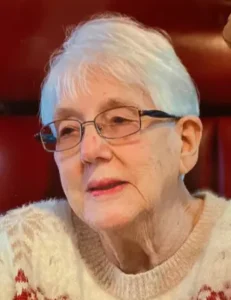 Melda Faye Johnson Showfety, 81 of Harmony, N.C., died Saturday, August 19, 2023. She was born in Iredell County on February 21, 1942, to the late Greeley Dexter Johnson and Effie Mae Dobson Johnson.
She was also preceded in death by her husband David Showfety; two brothers, Jack Johnson and Allen Johnson; and two sisters, Margie Hedrick and Jane Pierce.
Survivors include a sister-in-law, Ramona Johnson; two brothers-in-law, Robert Pierce and Chris Showfety and wife Rita; along with numerous nieces and nephews.
At her request, there will be no services held.
Memorials may be given to Hospice and Palliative Care of Iredell County, 2341 Simonton Road, Statesville, NC 28625. Online condolences may be left at www.nicholsonfunerals.com.
Nicholson Funeral Home is honored to serve the Showfety family.