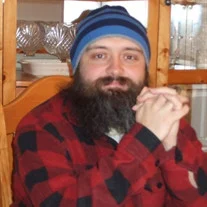 Randal "Randy" Lynn Powell, 42, of Mooresville, N.C., passed away on Sunday, January 22, 2023.
He was born on September 3, 1980, in Iredell County, N.C., to Annette Reid Cason and the late Terry Lynn Powell. Randy was a graduate of Mooresville High School and received a bachelor's degree from East Carolina University and a master's degree from UNC-Greensboro. He enjoyed working in the yard, reading, and pulling his niece around in the wagon. He loved his family and spending time with them. Randy was a very sweet and gentle man.
In addition to his father, he was preceded in death by a brother, Daniel C. Cason; and grandparents, Billy Worth Reid and Dorothy Reid.
He is survived by his mother, Annette Cason; brother, Matthew R. Cason and wife Angie of Little Rock, Ark.; sister, Marie C. Cason of Mooresville; uncles, Timothy Reid, and Chris Reid and wife Teresa; beloved niece, Arya Marie Cason; and cousins, Justin and Andrew Reid.
No services will be held at this time.
Cavin-Cook Funeral Home & Crematory, Mooresville, is serving the Powell family. Condolences may be made to the family at www.cavin-cook.com.