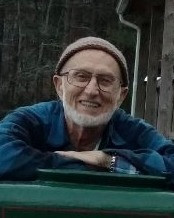 Rene Hal Hutchings, 88, of Statesville, N.C., passed away Saturday October 7, 2023. Rene was born in Michigan on August 5, 1935.
He was the son of the late Charles and Irene Hutchings. In addition to his parents, he was preceded in death by wife of 33 years, Lois Millsaps Hutchings; his son, Scott Hutchings (wife Lori Hutchings who still resides in Grand Rapids, Mich.), and step son Ronnie Morris.
Rene was retired as an engineer from Clark Equipment Companies along with several other companies. He was a member of Hams Grove Baptist Church. He loved talking about his Lord and savior Jesus Christ. He loved his family, hunting, and fishing.
Those left to cherish his memory are wife, Edith Miles; son, Mark Hutchings of Key Largo, Fla;, son, Terry Combs (Megan) of Battlefield, Mo.; son, Jerry Combs; daughter, Carol Combs Myers (Roger Bustle) of Moravian Falls, N.C,; step daughter, Tonja Morris, step son, Donnie Morris (Tammy); 14 grandchildren; 15 great children; and one great great grandchild.
The family will receive friends at 10 a.m. on Saturday, October 21, 2023, at Rocky Hill Baptist Church in Statesville, N.C., with the service following at 11 a.m. with James Bumgarner officiating.
Nicholson Funeral Home of Statesville is assisting the family. You may share memories at www.nicholsonfunerals.com.