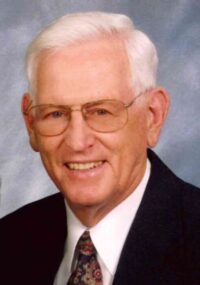 Rev. Oland "Olin" Bernis Isenhour, 89, of Statesville, N.C., retired Methodist church minister, passed away Friday, October 20, 2023, at the Gordon Hospice House.
Funeral services will be conducted at 3 p.m. on Tuesday, October 24, 2023, at Bethlehem Methodist Church. The family will visit with friends on Monday evening, October 23, 2023, from 6 to 8 p.m. in the Christian Life Center at the church.
In lieu of flowers, memorials may be made to Bethlehem Methodist Church or to the Gordon Hospice House. Condolences may be made to the family at www.troutmanfuneralhome.com.
Troutman Funeral Home is serving the family.