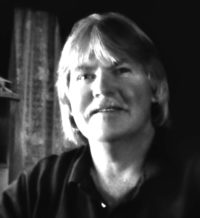 Robert Ryan Todd, 65, of Statesville, N.C., was found after his passing in his home on March 8, 2023.
Bobby was born at Fort Bragg, N.C., on January 21, 1958, to his father Robert Wilburney Todd and mother Correne Hughes Todd.
Bobby graduated with degrees in Electrical Engineering Technology, Science, and Accounting at Mitchell Community College, but was mostly known for his work as a master electrician, general contractor, and HVAC tech throughout his life. Many, many homes, restaurants, and retail spaces throughout Iredell County bear the mark of his work. He retired this year from Continental Structural Plastics in Rowan County.
He was knowledgeable about many topics and was a true jack-of-all-trades, always drawn to new challenges. He enjoyed making and listening to music, gardening, metalworking, researching genealogy, working on electronics, and always had a long list of projects. He had a great love of animals, especially cats (always making sure strays were taken care of), birds and all wildlife. He enjoyed helping those in need. He was loved by many and was very proud of his son. Bobby will be greatly missed.
Bobby was predeceased by his father and mother. He is survived by his son, Justin Ryan Todd (Tracy Ballard) of Statesville; his sisters, Cheryl Poplin (Irvin) of Statesville and Teri Ketchum (Rondale) of Little Rock, Ark.; and many nieces, nephews, cousins, and others who loved him.
There will be a memorial service held this week at Troutman Funeral Home. A private graveside service will be held at a later date at Holly Hill Cemetery in Loris, S.C.
Troutman Funeral Home is serving the family.