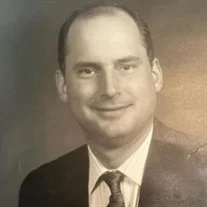 Robert William Lodgek, 66, of Statesville, N.C., and Oak Island, N.C., passed away unexpectedly on May 7, 2023. Born on April 6, 1957, he was the son of William and Helen Lodgek, who preceded him in death.
He is survived by his wife of 43 years, Melissa Warlick Lodgek; his two sons, William (Gus) August Lodgek II, and Jonathan Robert Lodgek; grandsons, Lucas August Lodgek and William Jayce Lodgek; his sisters, Janet (Mike) Lewis, and Jill (Gary) Morgan; niece, Kelsey Morgan; and nephew, Tyler Morgan.
Bob was raised in Haddonfield, New Jersey, and graduated from Catawba College, where he met his wife Melissa. Bob loved his business, Crossroads Coatings Inc., which he was a part of for 45 years, and all his loyal employees. He treated each one and their families with kindness and respect.
He was a gourmet cook who loved cooking for his family and friends. Bob was a great fan of The Three Stooges and was an avid fisherman and golfer. However, Bob's greatest love outside of his family was his Newfoundland dogs, whom he treasured. He loved being at his beach house in Oak Island, which he lovingly remodeled completely by himself.
A Memorial Service to celebrate his life will be held at 2 p.m. on Thursday, May 25, 2023, at First Presbyterian Church, 125 Meeting Street, Statesville, NC.
Online condolences may be made to the family at www.nicholsonfunerals.com.
Nicholson Funeral Home has the honor of serving the family.