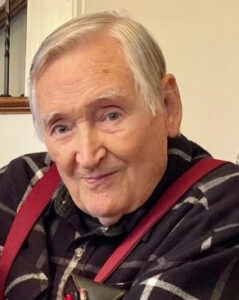 Rudee Lawson Boan quietly passed from this life to the next on Saturday, September 23, 2023. He was born July 11, 1934, in Cheraw, S.C., to Earl and Viola (Watson) Boan. He was the second of five children with three brothers, James Earl, Don, and Burt, and one sister, Pearl (Sigmon), giving him many nieces and nephews.
In 1952, he married Glenda Allie, who preceded him in death earlier this year. Together they have three children, Rudee Devon, Victoria (Harris), and Torie; eight grandchildren, 10 great-grandchildren and one great-great-grandchild. The couple enjoyed 71 years of marriage.
Mr. Boan was a longtime resident of Statesville, N.C. He became a skilled electrical contractor, which provided him the opportunity to launch the much-needed electrical program for high school students in Iredell County. The success of that program brought him a second invitation to launch the same on a college level at Mitchell Community College.
Through these programs, Mr. Boan taught hundreds of young students the intricacies of electricity and opened a fulfilling career pathway for many. Throughout Mr. Boan's life, it was a common occurrence for past students to respectfully approach him in public with updates on opportunities that had benefited them and their families, as a direct result of sitting under his teaching. He was always appreciative for these conversations. Up until a few weeks before his death, Mr. Boan continued to take phone calls from past students who had a complex electrical problem and needed his advice.
Mr. Boan was quick to help when help was needed. He was also quick-witted, which brought laughter to those around him.
Mr. Boan is deeply loved by his family, his friends and all who know him. He will be greatly missed.
A graveside service will be held at 2 p.m. on Friday, September 29, 2023, at Carolina Memorial Park.
Nicholson Funeral Home has the honor of serving the family.