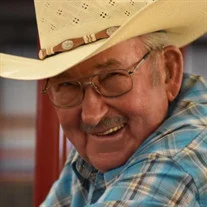 Thomas Wayne Sloan 85, of Statesville, N.C., passed away September 29, 2023, at his home after a brief illness. Wayne was born April 18, 1938, in Iredell County to the late Webb Newland Sloan and Ida Lee Goodin Sloan.
Wayne worked at Davis Regional Medical Center and was a member of the U.S. Army National Guard.
Wayne was a devoted husband, father, grandfather, and loyal friend. He was an avid hunter, guitar player, cabinet maker, and woodworker. He loved gardening and bluegrass gospel. He loved teaching his grandchildren how to hunt and fish and watching them at the Rodeo. Wayne was a member of Mt. Nebo Baptist Church and Iredell Gun Club.
In addition to his parents, he was preceded in death by two brothers, Newland Sloan and Lynn Sloan; one brother-in-law, James Johnson; and one sister-in-law, Velma Susie Sloan.
Those left to cherish his memory include his wife Betty R. Sloan of the home; three sons, Mark D. Sloan of Statesville, Darren Steele and wife Ann of Cleveland, and Brad Steele and wife Maria of Statesville; two daughters, Lisa Carol Williams of Statesville and Kelley Steele of Statesville; one sister, Hilda Sloan Johnson of Statesville; eight grandchildren, Logan, Blake, Jake, J.T., Lacey, Lauren and husband Lucas, Garrett, and Catherine; and three great grandchildren, Grayson, Adalyn, and Sawyer.
Funeral Services will be conducted Tuesday, October 3, 2023, at 3:30 p.m. at Mt. Nebo Baptist Church in Stony Point. Rev. Brian Edes and Rev. Conley Matlock will officiate. The family will receive friends Tuesday, October 3, 2023, from 2 to 3:30 p.m. at Mt. Nebo Baptist Church. Burial will follow in Church Cemetery.
Chapman Funeral Home is serving the Sloan family.