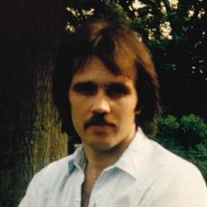 Timothy Bruce Thompson, 61, of Mooresville, N.C., passed away on January 21, 2023. He was born on August 14, 1961, in Mooresville to the late Keith and Jewel Thompson.
Bruce was employed with Harris Teeter Grocery store for 45 years. He was well known for his love of Sun Drop and Marlboro cigarettes. He enjoyed riding horses when he was younger and driving his old truck. He was a good pool player and he loved to be involved with his family and friends and having fun. Bruce was always someone you could count on and he helped a lot of people. He was a Indianapolis Colts fan and he enjoyed watching cowboy movies. Bruce's family loved him dearly and he will be greatly missed.
In addition to his parents, Bruce was preceded in death by his brother, Brian Thompson; parents-in-law, Lake Thompson and Janet Williams; sister-in-law, Pam Johnson; and Joel Cagle.
He is survived by his wife, Donna Thompson; his wife's siblings, Glenda Erwin (Randy), Linda Mundy, Ricky Thompson (Julie), Bryan Thompson (Lisa), Chris Brown (Ricky), and Dana Gulledge (Kenny Cook); numerous nieces and nephews; special cousin, Dale "Punk" Cagle; and fur baby, Sassy.
A Graveside Service will held at 2 p.m. on Thursday, January 26, 2023, at Glenwood Memorial Park, Mooresville, N.C., with Pastor Jonathan Smith officiating.
In lieu of flowers, memorial contributions can be made to The ALS Association, 1300 Wilson Boulevard, Suite 600, Arlington, VA 22209 or Multiple Sclerosis Foundation National Headquarters, 6520 N. Andrews Ave, Fort Lauderdale, FL 33309-2132.
Cavin-Cook Funeral Home & Crematory, Mooresville, is serving the Thompson family. Condolences may be made to the family at www.cavin-cook.com.