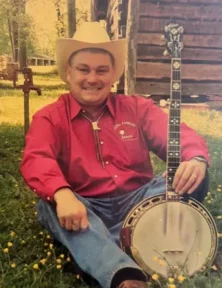 Tony Jason Hedrick, 52, passed away unexpectedly Friday July 14, 2023.
Jason was born in Statesville, N.C., and was the oldest son of the late Tony Roe Hedrick and Debby Jane Hedrick. He attended South Iredell High School and was married to Sherrill Hedrick, who survives. He was disabled. He had a passion for playing the banjo and played bluegrass music at local nursing homes. He was also catfish tournament champion for three consecutive years. He liked to hunt on his family-owned mountain land.
In addition to his wife of 30 years, Jason is survived by one son, Tony Dillon Hedrick; one daughter, Brianna Hedrick; one brother, Jesse Hedrick (Pam); and two grandchildren, Emma Hedrick and Ryker Hedrick, all of Statesville.
A celebration of life service will be held at 5 p.m. on Friday, July 21, 2023, at Welcome Inn Christian Ministries, located at 154 Newton Alley, Statesville, N.C., with Reverend Raymond Kiser officiating. Burial will take place on family-owned mountain land at 460 Oak Hollow Road, Union Grove, NC 28689. For those who wish to attend the graveside service, you will need four-wheel drive or will need to ride with someone who does.
Nicholson Funeral Home is serving the family.