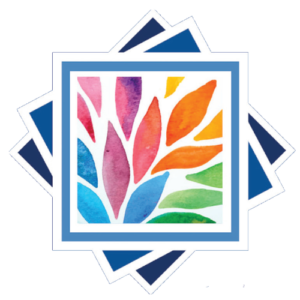 BY MIKE FUHRMAN
During the two years leading up to the 2022 elections, there was a carefully orchestrated effort to undermine the public's confidence in Iredell-Statesville Schools Board of Education members and administrators as well as Iredell County government and health department administrators who were following public safety protocols during the COVID-19 pandemic.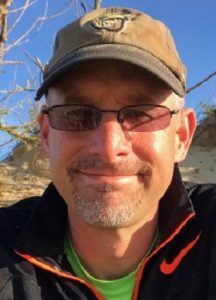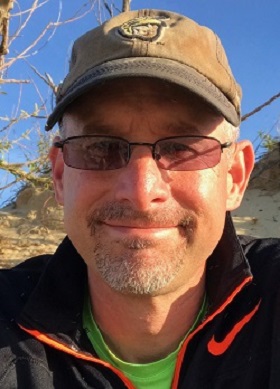 This effort to destabilize our public institutions is not happenstance. The actors who are engaged in this campaign are working diligently to drive honorable people out of our local government and schools so they can step in and be the agenda-setters. On the eve of the November election, I wrote about one individual's claim that he would control the Iredell-Statesville Schools Board of Education after the November election.
Today, I offer Exhibit B: Evidence of a coordinated strike to sully the reputations of Iredell County Republican Party leaders past and present.
During Monday's meeting of the Executive Committee of the Iredell County GOP, three individuals brought "party disloyalty" charges against several prominent Republicans for their conduct during the recent election season.
Angela Wokatsch Matthews, a former county commissioner candidate, supplied the "evidence" of these crimes to the executive committee. For those who don't listen to local talk radio, Matthews is the erstwhile radio sidekick of Micah Phelps, the convicted drug offender who claimed he would control the I-SS Board after the November election.
Among the acts of "party disloyalty" committed by those targeted by Matthews & Co. were:
♦ Posing for a photo at a Crosby Scholars event with a non-Republican;
♦ "Liking" a social media post in which an unaffiliated school board candidate thanked her campaign volunteers after the election; and
♦ Supporting Democratic and unaffiliated candidates in local school board races
The targets of these disloyalty charges included N.C. Sen. Vickie Sawyer, Board of Commissioners Chair Melissa Neader, former I-SS Board members Sam Kennington and Todd Carver, former County Attorney Bill Pope and former I-SS Superintendent Brady Johnson, all of whom are fine people.
But the most audacious thing that some of these "disloyal" Republicans did was endorse the opponent of Matthews' daughter, Abby Trent, in the race for the District 3 seat on the I-SS Board of Education.
In this contest, Sarah Pittman, a Democrat, was eminently more qualified than Trent, the Republican candidate. In fact, when you look at their qualifications, there really is no comparison. Pittman has experience as a classroom teacher and has earned undergraduate and advanced degrees in education. Trent works for her family's accounting business.
Although Trent won the partisan election, many Republicans, Democrats and unaffiliated voters believed that Pittman would make an outstanding school board member and supported her candidacy. Some Republicans even volunteered at the polls for Pittman, and others signed their name to a campaign mailer endorsing her run for school board.
Among the Republicans who supported Pittman publicly were Kennington, a retired principal; Johnson, who devoted four decades to the students of this county as a teacher, administrator and superintendent; and Pope, the retired county attorney. These are educated, well-informed, highly respected citizens of our community.
Carver, who was the school board chairman at the time of the November election, also publicly endorsed Pittman in an op-ed published by Iredell Free News. In doing so, he likely doomed his own candidacy for a seat on the Iredell County Board of Commissioners. At the same time, Carver also demonstrated that standing firm in your personal convictions is worthwhile, even when it is done at a great cost to your own political ambitions.
The bottom line here is that intelligent people don't need to be told how to think and act by their party. It's not 1955, and this is not Russia. In the United States, everyone is free to support whomever they want with their time, their money, their voice and their vote. No political party should attempt to dictate otherwise.
Fortunately, the Executive Committee of the Iredell County Republican Party saw this farce for what it was — a misguided scheme to destabilize the GOP by casting aspersions on good people who happen to be Republicans. After meeting behind closed doors, the committee members voted unanimously to dismiss the complaints brought by Matthews and others.
That's a good sign. It's comforting to know there are reasonable people in leadership positions in the GOP, people who are willing to push back against this nonsense. While it would be understandable if some members of the executive committee decide to step aside from party politics because they don't want to deal with this foolishness, let's hope that future party leaders follow the precedent set by the committee on Monday evening.
If Matthews, Phelps and others have their way, they will become the standard bearers of the local GOP. Then it's just a matter of time until they are in positions of power, deciding how your tax dollars are spent, what books your children can and cannot read, and what state and federal laws should be followed.
All loyal Republicans, especially those in leadership positions, should work actively to prevent that from happening.
Mike Fuhrman is the editor of Iredell Free News and an unaffiliated voter.