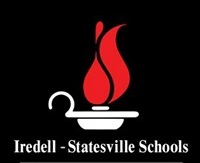 BY MIKE FUHRMAN
There were a couple of very telling moments at Monday's Iredell-Statesville Schools Board of Education meeting, including one in which a board member claimed he could run Statesville High School.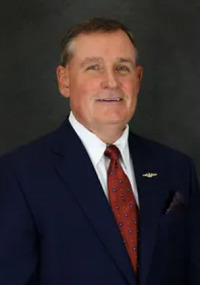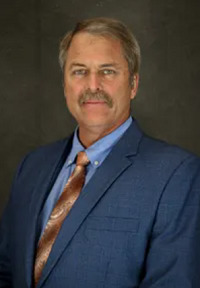 In those moments, board members Brian Sloan and Mike Kubiniec showed just how little they value the opinions, education and professional experience of the district's professional administrators.
In the process, Sloan and Kubiniec, who were elected in November, came across as ill-informed and arrogant. That's a bad combination that should alarm all I-SS stakeholders, including parents, business and civic leaders and voters.
In preparation for the district's upcoming budget presentation, I-SS administrators and teachers gave an in-depth presentation Monday about the unique challenges in three of the district's "low-performing" schools. A high percentage of students who attend these schools lives in poverty and many have experienced "severe trauma" in their lives, district officials explained.
Superintendent Jeff James, central office administrators and principals at N.B. Mills Elementary, Third Creek Middle and Statesville High provided an array of student performance data and outlined the work the district is doing to support students and close learning gaps in these schools. Despite receiving low marks on state report cards, these schools are outperforming many of their peers in N.C. in a number of key metrics, James said, even though I-SS receives less state and local funding.
Sloan and Kubiniec demonstrated that they have very little grasp of the magnitude of the challenges that thousands of I-SS students face as well as the daily efforts of district employees. Many students from low-income households are unprepared for kindergarten when they begin school, and too many have witnessed or experienced violence while growing up in food-insecure homes.
Kubiniec, a retired Navy captain who was chosen by the board to serve as vice chair, suggested Monday that student performance would improve if teachers regularly visited students' homes and told their parents to make sure their kids go to school, demonstrating for all to see that his hubris is surpassed only by his myopia and naivete.
"I am tired of poverty being used as a reason schools don't perform," he said. "There are plenty of high poverty schools that are As or Bs."
Forty years of national data collected and analyzed by Stanford University, which the superintendent summarized Monday, clearly illustrates the link between poverty and low student performance.
Kubiniec's response to being told that the research did not support his opinions provides some insight into the type of leadership he brings to the school district.
"I am tired of comparisons," he said. "They mean nothing."
Previously, Kubiniec has stated publicly that he opposes providing free meals for students who come to school without lunch or money to buy a school lunch. He also suggested that the best way to deal with discipline problems is to expel students who have ongoing behavioral issues.
Sloan, a poultry farmer and contractor, also proved Monday night how little he understands these challenges.
He actually bragged during a break in the meeting that he could do the job of the principal of Statesville High School.
"I think I could do it. I think I could do it at Statesville High … be a principal," Sloan said.
His comments are ludicrous — and they were not well received by the staff at Statesville High School.
"It was hurtful. It was kind of a slap in the face, to be honest, and not warranted," said Denise Hayes, a Statesville High graduate and current teacher at the school. "It was not well timed for sure."
Hayes, who has taught at West Iredell, Lake Norman and Statesville high schools during her 28-year career as an educator, said teaching at Statesville High does have unique challenges associated with the students' socio-economic backgrounds. But the staff, which includes 14 SHS grads, is dedicated to helping the students be successful. Hearing a school board member diminish the work of Principal Chad Parker by suggesting anyone can do his job — as Sloan did — does nothing to aid their effort, she said.
"Teaching is definitely a calling," Hayes said. "I think the majority of our teachers here have been called, and feel compelled to be here."
Sloan's comments are an affront to every principal, assistant principal and teacher in the district. To publicly assert that he has acquired the knowledge and experience of professionals who have countless of hours of education and training and real-life experience is absolutely absurd.
But his comments should surprise no one. During his campaign, Sloan showed his limited view of the school district's role in the lives of children in the 21st century.
"If a man want (sic) to heat his house with wood, then he needs to cut and split wood before it get (sic) cold," he wrote on his campaign page. "It is hard work, but it is a necessary chore. I am running for school board to protect our children from ungodly agendas and mandates being forced in our investments of the future. It is time for us to take a stand that reading, writing, science, history and math should be the agenda we need to push for the kids of the future."
These two board members would do the district's 20,000-plus students, 2,000-plus employees and taxpayers a real service by spending more time listening to people who have dedicated their professional lives to educating young people and less time to playing politics.
They are either listening to the wrong people, have a political agenda that is contrary to the district's important mission, or both.
That Kubiniec and Sloan would show themselves to be ill-equipped for their new positions is hardly shocking. During the past few months, these board members have embarked on a victory tour of sorts with the man who claimed he controlled their votes even before the general election.
By taking Micah Phelps — a convicted drug offender who calls himself the "puppet master" — on tours of Northview Academy and Statesville High and a visit to North Iredell High, they have put several district principals in a difficult position. On the visits to Northview and North Iredell, Phelps violated district policy by not properly signing into the schools. Kubiniec helped facilitate those security breaches. His fellow board members should publicly sanction the vice chair for that conduct.
Phelps' visits to these schools — or any schools for that matter — serve no public good and jeopardize the district's ability to comply with federal laws requiring schools to protect students' educational records. If you are a parent of students who attend these schools, you should be troubled by the actions of these elected officials.
Sloan and Kubiniec are rapidly becoming exhibits No. 1 and No. 2 in the case against partisan school board elections. Having an "R" next to your name on the ballot might ensure that you get elected in Iredell County, but it is certainly not evidence that you are suited to serve on the school board.
Mike Fuhrman is editor of Iredell Free News.