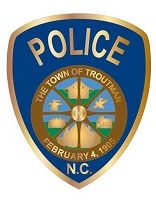 FROM STAFF REPORTS
The second suspect in the recent double shooting in Troutman is now in custody.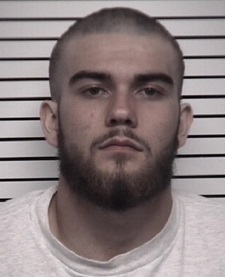 James Richard Gann, 19, of Christofle Drive, Cornelius, turned himself in at the Iredell County Detention Center on Thursday, the Troutman Police Department announced in a news release.
Gann appeared before a magistrate and was ordered held without bond on the following charges: first-degree murder, attempted first-degree murder, assault with a deadly weapon with intent to kill inflicting serious injury, discharging a firearm into occupied property resulting in injury, and attempted robbery with a dangerous weapon.
The charges stem from the November shooting on Mills Avenue that claimed the life of Alexander Hipple, 18. A second man, 20-year-old Zachary Craig, was also wounded in the shooting.
A 17-year-old Troutman resident also faces charges in connection with the shooting. His name has not been released because he is a juvenile.
The shooting occurred after the four individuals agreed to meet for a drug transaction, police said.
In Thursday's news release, Troutman Chief Josh Watson expressed his department's appreciation for the assistance the TPD received from other law enforcement agencies during the investigation.
"The Troutman Police Department wants to thank the North Carolina State Bureau of Investigation for their invaluable assistance and partnership throughout this investigation, the Atlanta Police Department and Texas Department of Public Safety for attempts to locate this suspect while he was fleeing, the Cornelius Police Department for assistance with the execution of a search warrant in their jurisdiction, and the Iredell County Sheriff's Office as well as the North Carolina State Highway Patrol for providing deputies and troopers to assist with securing multiple crime scenes on the night of the incident," Watson said. "These valuable partnerships helped to ensure a successful investigation as well as the identification and apprehension of the suspects."

Related
♦ Troutman police, SBI investigating double shooting on Mills Avenue
♦ Troutman police release names of victims in double shooting on Mills Avenue
♦ Troutman police searching for suspect in double shooting; teenage suspect in custody