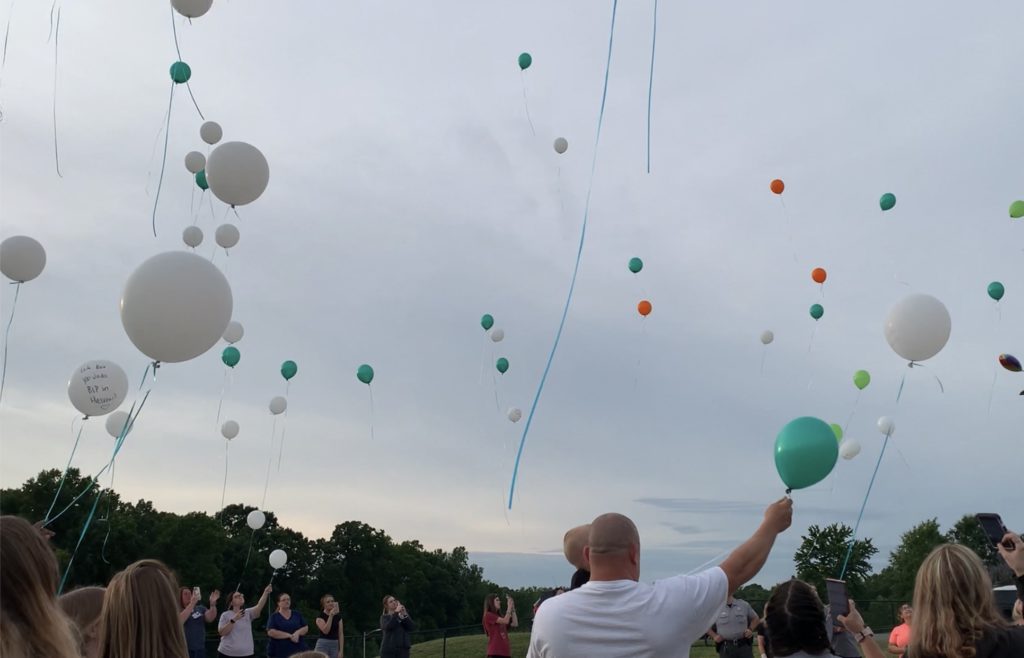 BY BRANDY TEMPLETON
Davis Regional Medical Center's helicopter landing pad was encircled by those mourning the death of Jada Marlowe on Monday evening.
Jada died earlier Monday, a week after her father, Michael Marlowe, and her 5-year-old brother Bentley were killed when the golf cart they were traveling in was hit by an impaired driver on Fort Dobbs Road near Statesville.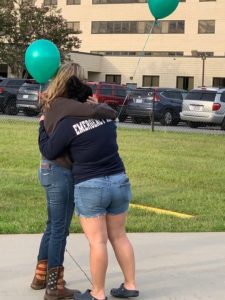 Friends and Davis Regional employees who gathered Monday evening cried as they remembered the 13-year-old with big, blue eyes and a love for life. Some spoke while others just embraced in silence.
Davis Regional employee Sheila Campbell said she didn't know Jada personally, but the teen's death has deeply affected her.
"I didn't even know this child, and I have cried and cried and cried," she said. "I just can't imagine. I don't want to imagine."
ER Director DJ Fair started sobbing as he interpreted Psalm 34 for the small memorial service.
"The Lord is near to the broken hearted … and that's what we are today," he said. "Second Corinthians says that because God comforted us, we need to turn around and comfort others."
Savannah Boltz, Jada's mother, knew about the service but could not attend because she was still by her daughter's side on Monday evening.
She chose to keep her daughter on life support until her organs could be harvested to help others.
"There's already a potential eight matches for her heart," Fair shared. "Just the fact that somebody else will benefit from our sadness …"
After he finished speaking, Fair asked someone to play Jada's favorite song.
Then, as Jason Aldean's "Big Green Tractor" blared, green, white, orange, and teal balloons were released into the sky.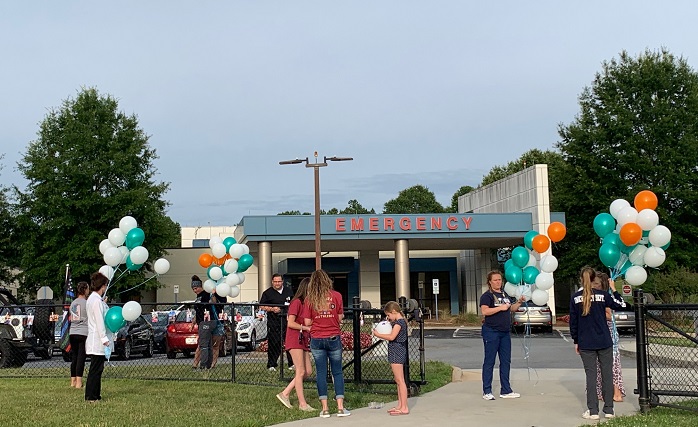 Related
♦ JUNE 14: Statesville man faces charges in crash that killed two, injured four on Fort Dobbs Road
♦ JUNE 14: Pastor: 'It's a time to think, and grieve, and mourn, and hope."
♦ JUNE 18: Obituary: Bentley Michael Marlowe
♦ JUNE 18: Obituary: Michael Shane Marlowe
♦ JUNE 19: Iredell Firewire Report: Fort Dobbs Road crash survivors face long road to recovery
♦ JUNE 20: 'God needed Jada back home': Teen dies a week after being critically injured in crash on Fort Dobbs Road