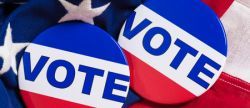 BY MIKE FUHRMAN
In today's hostile climate, it takes more than a little courage for elected officials and those with future political aspirations to cross party lines.
That's why it's significant that several leading Republicans in our community have endorsed Mayor Costi Kutteh's bid for a fifth term in office.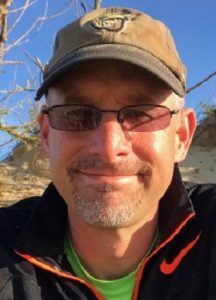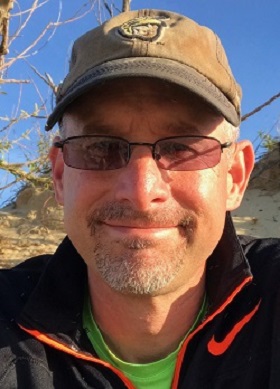 Last week, current Mayor Pro Tem William Morgan and former councilman Michael Johnson, both Republicans, announced they were supporting Kutteh, who is registered as an unaffiliated voter, in Tuesday's run-off election against Republican Brian Summers. Over the weekend John Gallina, a local war hero who happens to also be a Republican, announced he was backing Kutteh as well.
At some risk to their standing in the GOP and their own political futures, all three offered unequivocal endorsements of Kutteh's candidacy:
"I have voted for Costi Kutteh as mayor and urge you to do the same," said Johnson, who finished third in the May mayoral election.
"As we look forward as a city, it is my opinion that the best person in this election to serve as our mayor is without a doubt Costi Kutteh," Morgan said in his endorsement.
"I believe in term limits, I believe in healthy succession, but I also believe in honor, integrity, dedication, and service above self. And that is why I support Mayor Costi Kutteh," Gallina wrote in his endorsement.
That's what leadership looks like.
These three GOP standard-bearers likely realize that putting the future of Statesville in the hands of Summers would be a giant mistake. They've likely learned enough about Summers since he blew into town last year and started posing for selfies with anyone and everyone in a shameless effort to promote himself to know that he's the vastly inferior choice in this race. They likely realize he's taken a disproportionate amount of credit for the Statesville City Council's decision to rename a city park after Martin Luther King Jr.
They are likely equally unimpressed with the fact that Summers has a criminal record, and spent time in jail for defrauding a respected local business owner, and they have probably heard how he has treated other downtown merchants and other political candidates in the past after offering to help them.
I've been waiting for months to see others in our community take a public stand denouncing Summers' conduct since the former chairman of the Iredell County Republican Party Executive Committee and the Statesville NAACP branch president both determined Summers had turned Black voters away from the polls in an earlier election. The local NAACP branch president also determined that Summers had lied about earning the nonprofit's endorsement in the current mayoral election.
Statesville residents deserve better than Summers has to offer. Much better.
During the past five months, Summers has been vague about his work history and educational background, implying that he has "retired" and come home after working as a congressional staffer for three decades. (That seems unlikely since he was in jail for 90 days in 1999.) In addition, a review of payroll records published by a congressional watchdog revealed that Summers has spent only a fraction of that time working as a paid staffer in the U.S. House and Senate. He has declined to respond to a request explaining that disparity or a request that he provide a resume outlining his education and work experience.
On top of that, Summers has offered only broad generalizations about what he would do if he's elected mayor. He's promised to tackle public transportation, bring better jobs to Statesville and address pressing infrastructure issues. If he has an actual plan for any of these initiatives, he hasn't shared it publicly.
As the campaign wound down, during the final mayoral forum, Summers also promised to work for free, set up a mayor's hotline (and answer it) and be in City Hall whenever the doors are unlocked.
Voters should not be swayed by those promises, and the thought of Summers running amok in City Hall should cause concern for all taxpayers. Why would we subject our city manager and city employees to the constant presence of someone with Summers' questionable background?
Summers did not respond to an invitation to submit an op-ed outlining his vision, plans and goals for the city. You can read the mayor's submission along with the responses by three candidates in the city council run-off on our Perspectives page.
We've seen what leadership looks like during the past 16-plus years. Mayor Kutteh has been open about his education and professional background. He is accessible to all citizens, and he has shown up to represent the city on some of its best days and some of its worst. On all of the major issues (and the minor ones), he has taken the time to listen to both sides. When his vote has been required to break a tie, he did what felt was best for the city. Furthermore, Kutteh has never been charged with stealing anything, never told anyone it wasn't their turn to vote, and has not misled the public about political endorsements.
Statesville is in the early stages of a period of unprecedented growth. Nearly $1 billion worth of economic development projects have been announced in the past seven months alone. Our city has the potential to be transformed by new industrial, residential and commercial growth during the coming decade. It is paramount that we elect men and women who will conduct themselves with honor and integrity.
On Election Day, Statesville voters should send a loud and convincing message that Mayor Costi Kutteh is the best candidate to lead our city at this critical moment in our history.
Mike Fuhrman is editor of Iredell Free News.
Related
APRIL 22 — Viewpoint: Voters should weigh Summers' questionable conduct before casting ballot in Statesville mayoral race
APRIL 23 — Statesville mayoral candidate vows he's 'Not going anywhere' after his fitness to serve is questioned
MAY 17 — How Iredell Voted: Two office holders lose seats, two races could be headed to run-offs, and two more could involve recounts