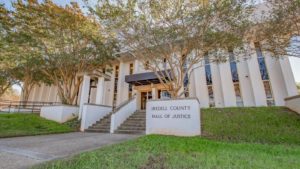 BY MIKE FUHRMAN
During the seventh day of testimony in Jhammar Bowen's murder trial, Qawiesha Toliver told an Iredell County Superior Court jury that she had lied to Statesville police during the investigation.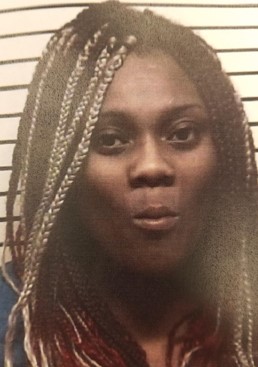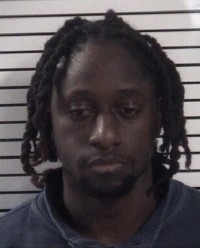 While being questioned in her apartment after Shana Nichole Harmon's death, Toliver told officers that she had broken up with Bowen at the time of the interview, which she admitted Monday was not true. She also admitted providing a bogus name when the officers asked her to write down her boyfriend's name during that interview.
Toliver also admitted under oath that she had lied to the SPD officer when she said her aunt had stolen $9,000 from Bowen and he had not harmed her. She fabricated that story, Toliver said.
"I was taking up for him," Toliver told the jury.
Toliver's testimony and her credibility are critical to the prosecution's case against Bowen. She testified last week that Bowen shot Harmon three times on January 16, 2020, after Bowen drove Toliver and Harmon to an abandoned house on 8th Street in Statesville. Toliver claims she did not known Bowen was going to kill Harmon. She told the jury they were going to the "Honeycomb Hideout" so Bowen and Harmon could have sex.
Assistant District Attorney Mikko Red Arrow has spent nearly two weeks building a case to convince the jury that Bowen killed Harmon because he believed she stole drugs from Toliver's apartment the day before the shooting.
As defense attorney Ken Darty completed his cross-examination of Toliver on Monday, he continued his attack on her credibility, calling her a liar several times. During more than five hours of questioning, he has hammered away at inconsistencies in her statements to police and trial testimony.
"I'm not a liar, but I did lie," Toliver, 28, conceded Monday.
Darty has asserted through his questions that Toliver — not Bowen — shot and killed Harmon, 25. She admitted she was upset by the prospect of Bowen, her boyfriend, having sex with Harmon in front of her. And her testimony — that Bowen walked around in front of Harmon before firing the third shot — appears to be inconsistent with forensic evidence that the third shot that wounded Harmon was to the back of the victim's head.
Toliver first implicated Bowen in the shooting during a jailhouse interview more than a year after Harmon's death.
Both Toliver and Bowen are charged with murder and conspiracy to commit murder. Toliver is free on bond while awaiting trial.
She was released from jail on an unsecured bond after giving the statement implicating Bowen. Toliver told the jury that she had been diagnosed with terminal cancer and wanted to get out of jail and "to clear my name."
Darty implied that Toliver was going to receive concessions in her own criminal case in exchange for her testimony against Bowen.
"Have you been promised anything for your testimony today?" the defense attorney asked.
"No," Toliver said.
She repeated her testimony that she delayed telling police the truth about what happened at the "Honeycomb Hideout," which was frequented by drug users and prostitutes, on January 16, 2020, because she was scared of Bowen.
"If you saw somebody shoot somebody in front of you, wouldn't you be scared?" she said in response to Darty's questions.
Toliver finally completed her testimony for the prosecution, which was spread out over five days, on Monday morning. On two different occasions, Visiting Judge Lori Hamilton suspended Toliver's testimony after determining she was cognitively impaired by the prescription medication that she is taking to treat her cancer and mitigate the side effects of the chemotherapy.
When the trial recessed about 3:30 p.m. Monday, SPD Cpl. Devin Schenz was on the witness stand.
He described for the jury the state of squalor that he and other investigators encountered as they processed the crime scene. There was evidence of drug use and prostitution throughout the house, along with assorted trash.
Schenz testified that investigators found two .40-caliber shell cartridges inside the house and one outside on the ground near where Harmon's body was found on the exterior steps.
Police investigators have not recovered the weapon used in the shooting, but Schenz told the jury that Winston-Salem police found .40-caliber ammunition in a closet in the master bedroom of Bowen's home on Farmoor Circle when they executed a search warrant there two weeks after Harmon's death.
The SPD identified Toliver as a suspect within 24 hours, Schenz said, and she was arrested January 23, 2020. Bowen was arrested on January 31, 2020.
Judge rules testimony of prosecution witness inadmissible
The prosecution suffered a setback late Monday morning when Judge Hamilton ruled that the testimony of a Statesville man who told police that Bowen and another man had threatened him with military-style weapons was inadmissible.
That witness, Raymond Ramseur, was one of the people Toliver suspected of stealing cocaine from her apartment, according to her earlier testimony. He told Statesville police that two men pursued him in a vehicle around the time of Harmon's death, blocked the road and brandished the firearms.
But during a hearing outside the presence of the jury on Monday, Ramseur testified that he could not identify Bowen as one of the gun-wielding men, saying all Jamaicans "look the same" to him.
The judge said the prosecution could not present that evidence — which Red Arrow said could help prove the motive in the murder case against Bowen — without that positive identification.
Related Stories
DAY 1: Murder trial begins in January 2020 shooting death of Statesville woman
DAY 2: Forensic pathologist testifies about 'devastating' gunshot wounds that killed Shana Harmon
DAY 3: Witness: Defendant picked Shana Harmon up at apartment on day she was killed
DAY 4: Alleged accomplice: Defendant shot Shana Harmon after driving her to drug house
DAY 5: Judge suspends testimony of key witness in murder trial, citing cognitive impairment
DAY 6: Key prosecution witness in murder trial returns to stand; jury to hear testimony about cocaine, guns found in defendant's home
SIGN UP FOR OUR FREE E-MAIL EDITION HERE.